Bean Bag Tourney
---
Date:
Saturday, June 24th, 2023 at 10am
Location:
Along 4th Street near the intersection of Oak
Money Event:
Most Dew Days events are free, but this one costs a little extra cash.
Event Description:

You ready to throw down? Wait… that's not right?
Whether you're a true competitor- or just excited when you hit the board- we've got a bean bag tournament option just for you!
Kiddos to Professionals- get signed up and join in the fun at this year's Farmington Dew Days Celebration!
10am: Youth 12 and under- $20 per team, trophies and prizes
12pm: THE MAIN EVENT- $50 per team, CASH & prizes
2pm: Social & 2nd Chance- $40 per team, CASH & prizes
Fun cash games for youth and adults! Long toss, Knockout, Airmail and more!
Registration is recommended but not required. You can show up to play until all games are filled.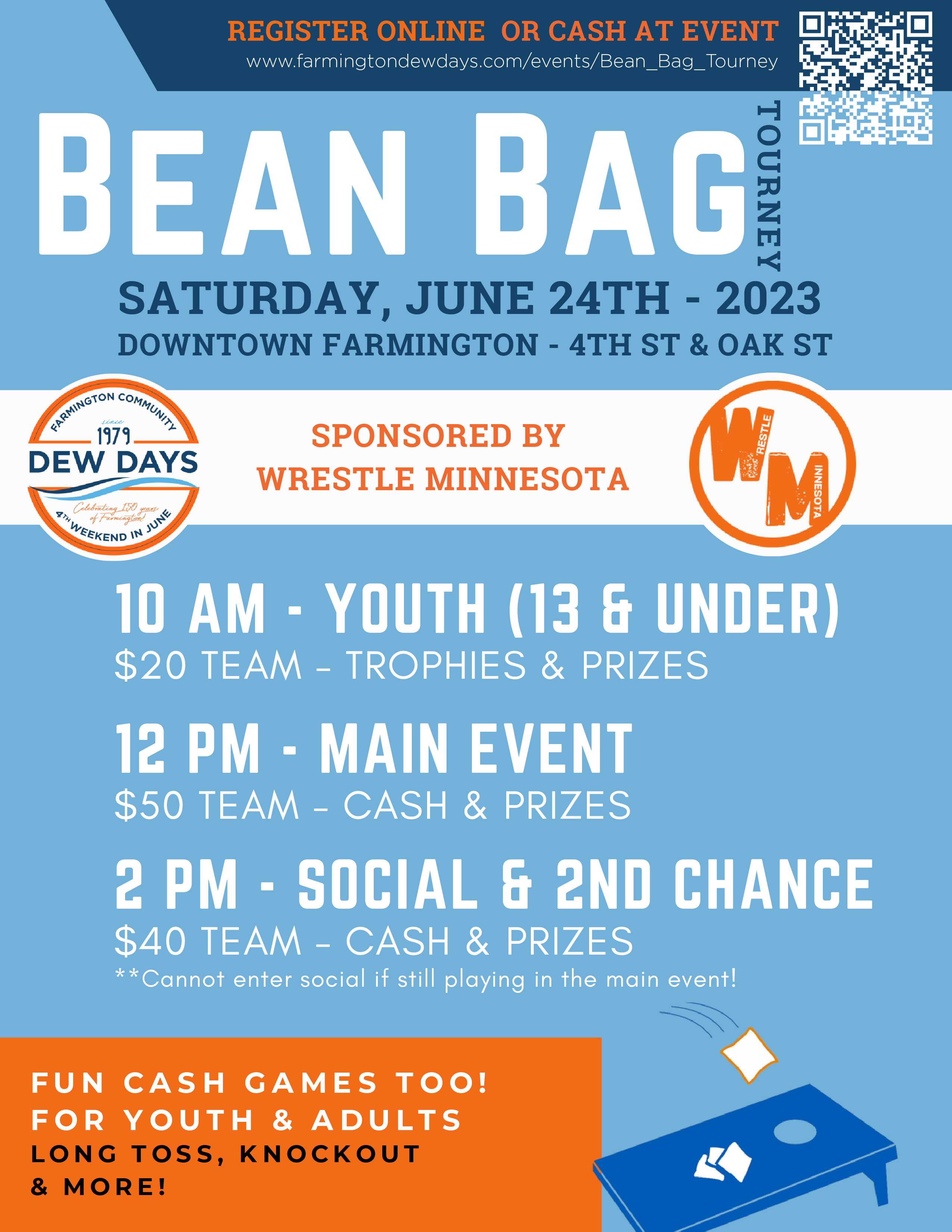 Sponsored by Wrestle Minnesota
Saturday, June 24 at 10am noon and 2pm
Along 4th Street near the intersection of Oak